The "Labor disputes" journal, in its October issue, published an article about automation of HR processes.
OPEN Group is actively involved in the automation of many processes; therefore, the Business Support department head gave an expert comment on this topic.
The comment itself is below, and if you want to read the full version of the article, you can go to the journal's website (subscription required) – https://e.tspor.ru/841541
Or see the PDF version of the article – https://open-com.ru/upload/comment.pdf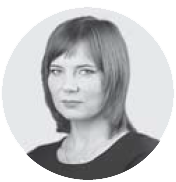 Irina Ositskaya, Head of Business Support Department, OPEN Group
We robotized HR work
НR-portal, automatic resume parsing and auto-dialling save our employees' time.
Our company is an employer for more than 15 thousand employees throughout Russia. Over the past few years, we have automated many processes. For example, we have implemented automatic resume parsing and auto-dialling. Thanks to these services, we have significantly saved our employees' time.
At the beginning of 2020, we successfully launched a service for submitting documents for employment in electronic format on our website. Now we are completing the robotization of processes related to the registration of vacations and business trips. For example, to go on vacation, an employee will need to fill out an application on the portal and attach it. Then the HR specialist compares this information with the accounting data. Everything happens automatically: the program itself uploads the information to the database, generates an order for granting leave, and calculates vacation pay.
Additionally, we are participating in the Ministry of Labour's experiment on the introduction of electronic personnel document management. As part of the project, we are already testing the signing of employment contracts and other personnel documents remotely.