OPEN Group will hold business breakfast on topic "Favourite Shop. How in-store process optimization helps drive customers"
The event will be held in the Franco-Russian Chamber of Commerce and Industry on December 11 and will be devoted to current market trends and technologies in the field of retail.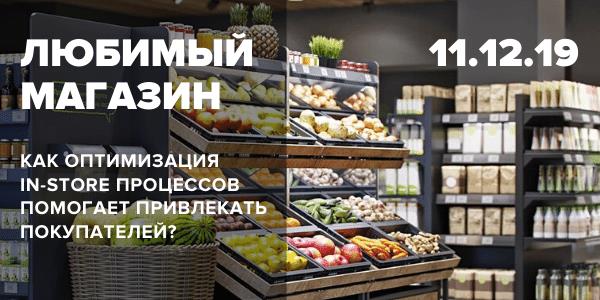 The business breakfast will feature as speakers OPEN Group managing partner Dmitry Shikhov, OPEN Group business development manager Pavel Reshetnikov, managing partner of TechAudit - VkusVill's technological partner company - Igor Lakeev, and experts from the international consulting company Nielsen and Magnit trading network.
Speakers will share their analytics of the global and Russian retail markets, approaches to attracting and retaining a modern buyer, as well as their case studies on the introduction of high-tech solutions to ensure long-term customer loyalty and increase sales.
We invite representatives of retail, manufacturers of consumer goods, IT specialists, digitalization experts, trade marketers and sales managers to participate in a business breakfast.
Learn more about the event and register here: http://bit.do/fg34q